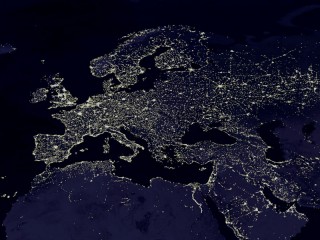 I guess holding off on the big announcement any longer would be simply uncivilized ;-), so here it goes…
After 8 months of planning, fundraising a metric ton of greenbacks, and literally thousands of hours of hard work distributed across dozens of souls, L2Ork is truly excited to announce our maiden tour of Europe May 12 – June 1, 2011. Joining forces with our guest soloist Ron Coulter and our talented soprano l2orkist Aurora Martin, the ensemble will be touring 7 countries, performing and holding workshops in following locations:
May 14 – Linz, Austria (as part of LiWoLi festival)
May 15 – Ljubljana, Slovenia (Kino Šiška)
May 18 – Croatia (Museum of Contemporary Arts)
May 21 – Hamburg, Germany (Academy of Music and Theater)
May 24 – Amsterdam, Netherlands (STEIM)
May 25 – Amsterdam, Netherlands (Zaal 100)
May 26 – Utrecht, Netherlands (HKU)
May 30 – Paris, France (IRCAM)
June 01 – Oslo, Norway (NIME 2011)
I cannot thank enough to all who have generously contributed their precious time and helped us make this opportunity a reality: Ron Coulter, Robin Gareus, Marc Groenewegen, l2orkists, as well as our Stakeholders, both new and old who have played critical role in meeting the needs of our formidable budget.
So, there you have it! The cat is finally out of the bag :-). Hope to see you at one of our upcoming destinations! In the meantime, to stay up-to-date with the latest developments join our facebook page.