Introduction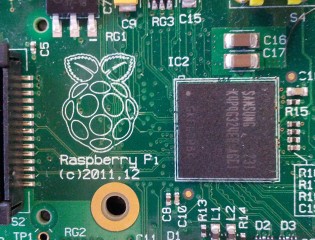 As of April 2013, L2Ork is proudly supporting Raspberry Pi (RPi) platform. Below are instructions on how to get started, including how to remotely connect to RPi and share its own internet connection with RPi, as well as a collection of external resources with additional information. While it is perfectly reasonable to use RPi independently by connecting it to its own screen, mouse, keyboard, and the internet connection, the instructions below focus on an alternative setup where RPi is running headless. This means we will connect to it via the laptop, use laptop's keyboard, touchpad, screen, and speakers, and share laptop's internet connection to allow RPi access to the internet.
The following tutorial was written for an older iteration (circa 2014) Raspberry Pi OS. Therefore some of steps may be different on newer releases. Please note that the goal of the provided setup is to provide parity with the L2Ork's RPi Orchestra setup, which in part also includes the installation of the RPi version of Pd-L2Ork. Steps outlined below should not take more than 5-10 minutes assuming you have a fast internet connection and have the following hardware/software handy:
One laptop with Ubuntu 12.04 (or newer) with at least 1 USB, 1 ethernet port, and a working wireless internet connection
One Raspberry Pi (RPi) with USB power cable and an ethernet (network) cable
One SD Card with PdPi Raspbian image installed on it
For additional information on how to install the said Raspbian pdpi image that includes a number of audio-related optimizations, visit pdpi website.
Instructions
Compiling Pd-L2Ork for RPi from Source
IMPORTANT! Compiling is typically not for the faint of heart. Pd-L2Ork, however, tries to make this a relatively simple 3-step process. First you will need to make sure to install all the dev packages (or their counterparts in your respective Linux distribution) listed at the top of this page Once ready, follow the step-by-step instructions below to generate and then install the newly generated package.
To compile Pd-L2Ork on RPi you can follow the instructions for compiling Pd-L2Ork found on the main Software page with one notable exception: after retrieving the source from the git, use -R flag for the autocompile script, like so:
make all
Once the install deb package has been generated, simply follow the install instructions provided above. Hope this helps!
Questions? Look us up on the L2Ork-Dev public mailing list.