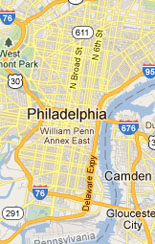 Yep, it is that time of the year and L2Ork is getting ready for our first mini-tour of the 2012 with following performances and presentations:
February 19th @5pm — University of Maryland Baltimore County
February 20th @12pm — Rutgers University
February 21st @12pm — Temple University
February 21st @2:30pm — A talk at Community College of Philadelphia
Some of the PR is already up, so please make sure to check it out for more detailed info on the events. Hope to see you there!
Apart from the frantic tour preparations, things have been particularly busy on the recruitment front. L2Ork has again grown to over dozen members, many of whom have joined us less than a month ago. Needless to say, last couple of weeks were quite intense as everyone worked hard to get up to speed with the L2Ork repertoire. There are also a number of exciting announcements we would like to make, pertaining to our Spring itinerary as well as other related developments. So, as we work towards our next blog, here's a quick update for pd-l2ork users. Pd-l2ork now features regular releases of both 32-bit and 64-bit versions. A bunch of updates have been made to improve responsiveness of the user interface and to squash a few lingering bugs and regressions and the latest version released earlier today is making its way online as I write this. I am particularly proud of the fact that pd-l2ork has been rock solid in terms of stability for over a year in rehearsals and performances alike. So, head over to our software page for more info…
Stay tuned for more updates!
---