Introduction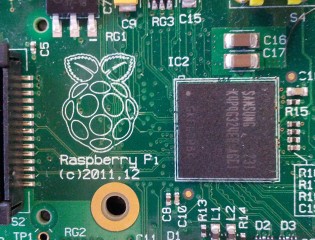 As of April 2013, L2Ork is proudly supporting Raspberry Pi (RPi) platform. Below are instructions on how to get started, including how to remotely connect to RPi and share its own internet connection with RPi, as well as a collection of external resources with additional information. While it is perfectly reasonable to use RPi independently by connecting it to its own screen, mouse, keyboard, and the internet connection, the instructions below focus on an alternative setup where RPi is running headless. This means we will connect to it via the laptop, use laptop's keyboard, touchpad, screen, and speakers, and share laptop's internet connection to allow RPi access to the internet.
Instructions
Compiling Pd-L2Ork for RPi from Source
To compile Pd-L2Ork on RPi you can follow the instructions for compiling Pd-L2Ork found on the main Software page with one notable exception: after retrieving the source from the git, use -R flag for the autocompile script, like so:
./tar_em_up.sh -R
Once the install deb package has been generated, simply follow the install instructions provided above. Hope this helps!
Questions? Look us up on the L2Ork-Dev public mailing list.