UPCOMING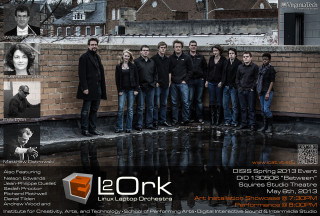 Spring DISIS/ICAT Event
May 6th, 2013 @ Studio Theater
7:30pm Installation Showcase
8:00pm Performance

PAST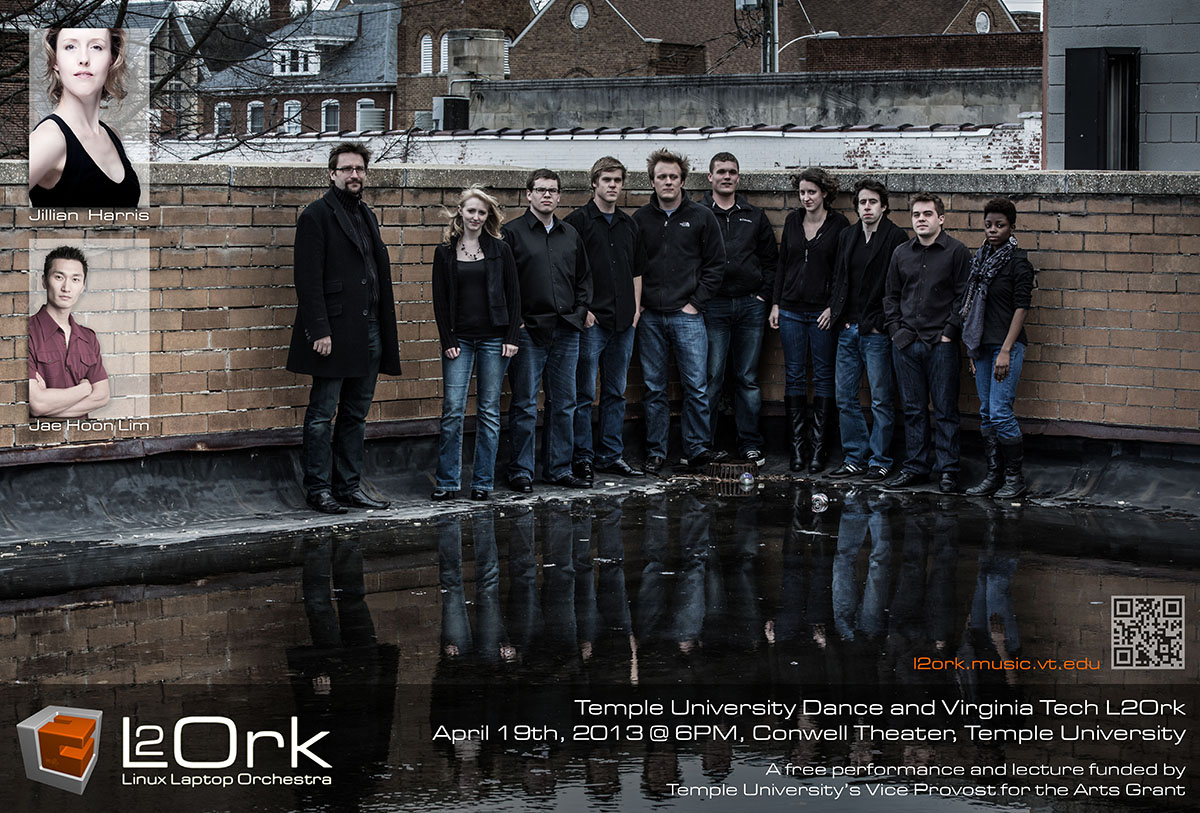 SPRING 2013 NORTH-EAST TOUR
April 16th 7:30pm Princeton University Taplin Auditorium
April 18th 3pm Drexel University ExCITe
April 19th 6pm Temple University Conwell Theater
Contemplative Practices for a Technological Society
April 30, 2013 8pm @ Virginia Tech Inn (CPTS Banquet)

Rock the Blocks
March 23, 2013 5pm

622
March 5, 2013 6pm

L2Ork/DISIS Spring Event
April 30, 2012 7:30pm @ Studio Theatre

First International Symposium on Laptop Ensembles & Orchestras
April 16, 2012 10:30pm @ Varsity Theatre (LSU)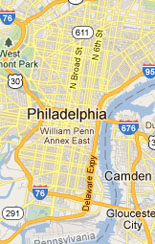 WINTER 2012 NORTH-EAST TOUR
February 19th 5pm University of Maryland Baltimore County
February 20th 12pm Rutgers University
February 21st 12pm Temple University
February 21st 2:30pm A talk at Community College of Philadelphia
Ferrum College
October 19, 2011 7:00pm Talk & 8:00pm Performance

Gilbert Linkous Elementary
October 14, 2011 2:00pm

Virginia State Fair
September 29 – October 9, 2011 (Booth)
October 8-9, 2011 (4 performances)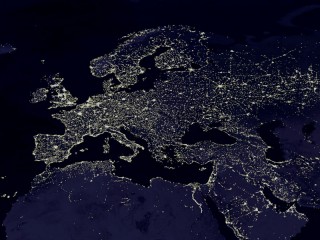 2011 L2Ork European Tour
May 14 – Linz, Austria (LiWoLi)
May 15 – Ljubljana, Slovenia
May 18 – Zagreb, Croatia
May 21 – Hamburg, Germany
May 24 – Amsterdam (STEIM)
May 25 – Amsterdam (Zaal 100)
May 26 – Utrecht, Netherlands (HKU)
May 30 – Paris, France (IRCAM)
June 1 – Oslo, Norway (NIME 2011)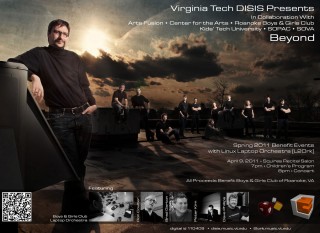 L2Ork SPRING 2011 Events
April 1 8:00pm Roanoke College
Sneak Preview
April 8 7:00pm Dumas Center, Ronaoke
April 9th, 2011
7pm Children's Showcase
8pm Benefit Concert
Squires Recital Salon
DISIS Event Page
Facebook Event Page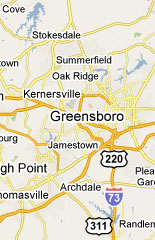 FALL 2010 NORTH CAROLINA TOUR
September 19 3:30pm Duke University
September 20 2:00pm Winston-Salem State University
September 21 12:00pm New Music Festival @ UNCG
September 21 8:00pm New Music Festival @ UNCG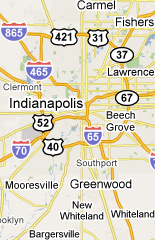 MIDWEST TOUR SPRING 2010
April 20 7:30pm College-Conservatory of Music, Cincinnati
April 22 6:00pm Southern Illinois University, Carbondale
April 25 2:00pm Indiana University Purdue University Indianapolis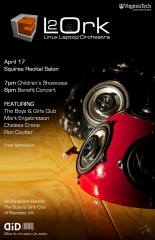 L2Ork/DISIS Spring Event
April 17th, 2010
7pm Children's Showcase
8pm Benefit Concert
Squires Recital Salon
L2Ork's second performance featuring guest artists Matthew Burtner (UVA), Ron Coulter (SIUC), Mark Engebretson (UNCG), Virginia Tech's soprano Chelsea Crane, and original works written specifically for the ensemble.
Official VT Press Release
Facebook Event Page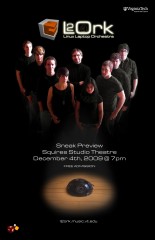 L2Ork Sneak Preview
December 4th, 2009 7pm
Squires Studio Theatre
L2Ork debut featuring L2Orkists performing works created by DISIS students and faculty. Prior to the evening perfromance, join us in front of the Commonwealth Ballroom (Squires Student Center) for a demo showcase 12-1pm and learn how L2Ork works.